Return to Our Webcomics

Mysteries of the Arcana is a tale about a young woman who chances to meet a trans-dimensional elf... from another Arcana, which is something like an alternate universe yet connected to ours. The two main characters are Theresa and Chrystalline.




Theresa saves Chrystalline's life, while the elf manages to also save Theresa. The two share a relationship that is... complicated.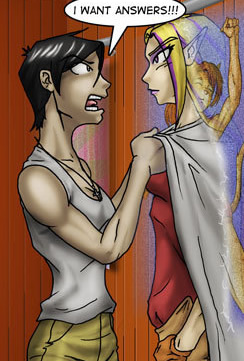 Join them for a fantastic adventure.


First
||
Prev
||
Mysteries of the Arcana
||
Next
||
Last
First
||
Prev
||
Mysteries of the Arcana
||
Next
||
Last
---
Add Comment